"You're waiting for your beloved husband to get home from work. You're making dinner, looking forward to hearing about his day. That's the last thing your remember. You wake up in hospital, with no idea how you got there. They tell you that you were in an accident, you lost control of your car whilst driving in a dangerous part of town. The police suspect you were up to no good. But your husband refuses to believe it. Your best friend is not so sure. And even you don't know what to believe..."
I started reading this book on August 28, 2018 and you might be wondering why it took me more than two weeks to finish it. The truth is, I neglected this book for several times. I read the first few pages (which is decent), but I didn't feel intrigued enough to keep going. However, I managed to finish it yesterday and here's my review!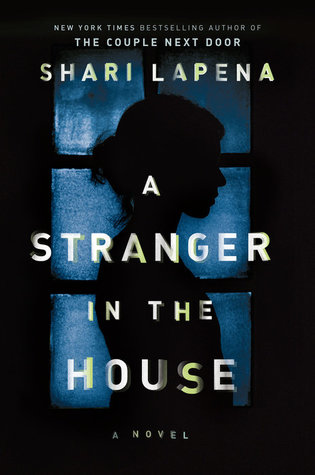 A Stranger in the House
by Shari Lapena
Published:
July 27, 2017
Genres: Fiction, mystery, suspense, thriller
Pages: 305 pages
Format: Paperback
ISBN: 9780735221123
Buy Now! → Amazon | Book Depository
THE GOOD
The only thing that I liked about this book is the last plot twist, since the other ones (yep, there's more than one plot twist) are predictable. It's annoying because isn't this supposed to be a mystery novel? Although, the last few pages of this book is definitely interesting and unexpected. I sensed some Gone Girl 2.0 inspo here. The other thing that I appreciated about this book is the writing style. I saw other reviewer that considered this aspect as the weakness of this book, since it's quite straightforward and it can feel like you're reading a fan-fiction on Wattpad. However, I kinda like it because it's a huge convenient since I'm not an English native.
Now this is the exciting part. Let's start with the plot. Oh God, I cringed so hard at the mainstream storyline. Car accident, amnesia, affair and two woman fighting over a man (not even a good one!). It feels like a soap opera! Not to mention about the bad writing of characters. The male lead is so in love with the female lead, and two seconds later he's became this naive, weak, cheat-ass liar. He's doubting his marriage right after his wife got into an accident because he feels like he doesn't know her anymore and he scared. What a coward! The two female leads are at least, has a bit more of personality. Definitely not a great one, however, they're interesting enough to make you thinking about what they're actually up to.
Does she really not remember that night? Or is she simply not telling him?
It's decent, but definitely not recommended. However, if you're looking for a quick pace mystery novel with no deep or strong impression, whatsoever, I think you're gonna enjoy it. My final rating for this book is 4/10.
If you enjoy this review, make sure to pin & share it!
♥
Have you read this book? If so, what do you think about it?
Have you read any book written by Shari Lapena? If so, how was it compared to this book?
Are you looking forward to read this book after reading my review? Let me know!